Watchmaker
Kill.Fucking.Everyone.
Willowtip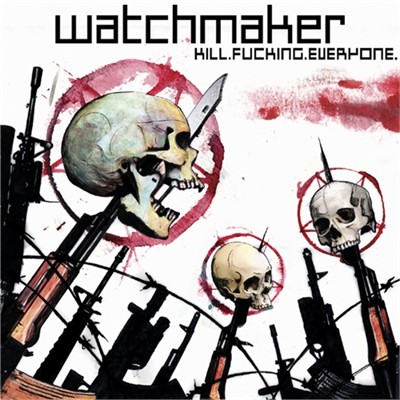 Watchmaker, the band that embodies total-fucking-ignorant-hate, returns to cut your head off and kick it down the street like a soccer ball. In a world of brutal honesty, this would be the soundtrack to the Republican National Convention. In this world,
Kill.Fucking.Everyone.
is the soundtrack to a series of war crimes. This album actually makes you kind of look forward to World War III.
Every time I listen to
Kill.Fucking.Everyone.
in its entirety, I get a weird headache and I feel like I ate a pound of Adderal. My love of Watchmaker has been
professed in the past
. No Funeral readers who have been paying attention will know what's up.
Watchmaker – Kill.Fucking.Everyone.
\m/