Pig Destroyer
Painter of Dead Girls
Robotic Empire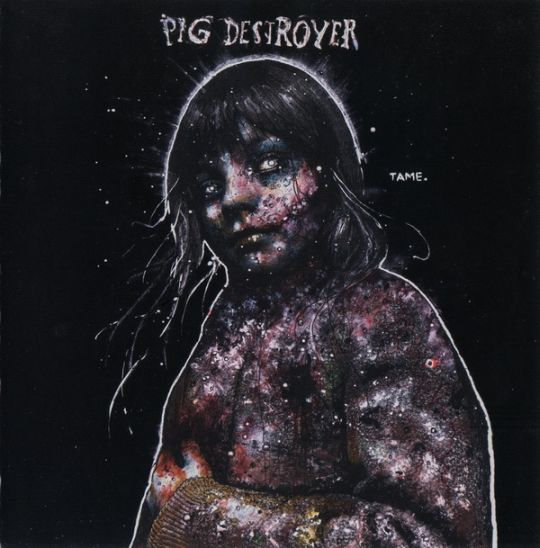 Here's an Easter present for the No Funeral faithful: more Pig Destroyer.
Painter of Dead Girls
is another collection of vinyl rarities. This CD features Pig Destroyer's side of the split EP with Gob, the band's picture disc 7" EP and an unreleased cover version of "In the Meantime" by Helmet. They also do covers of The Dwarves and The Stooges, but both were previously available on wax.
Nothing on
Painter of Dead Girls
sounds drastically different from the band's latest releases. It was while recording these 7"s that the Pig Destroyer sound emerged. You're going to want this one. Those EPs have disappeared into the abyss called eBay (I have the S/T picture disc). By the way, did you know that Jon Kortland, currently in Iron Lung, was a member of Gob? This was the good Gob, not the one that toured with that MTV chick April Levine.
Pig Destroyer – Painter of Dead Girls
\m/