Napalm Death/Coalesce
In Tongues We Speak
Earache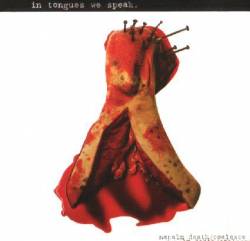 This is one of the all-time great split EPs.
In Tongues We Speak
features two songs from each band; not nearly enough. Grindcore world champion Napalm Death plays "Food Chains" and a demo version of "Upward and Uninterested." Those kings of Midwest weirdness Coalesce play "A Safe Place" and "Harvest of Maturity." If those song titles sound familiar, it's because both songs are also on the
002 A Safe Place
10". Here's your Easter present: two of the best bands ever on one disc.
Napalm Death/Coalesce – In Tongues We Speak
\m/