Queens of the Stone Age
Queens of the Stone Age
Loose Groove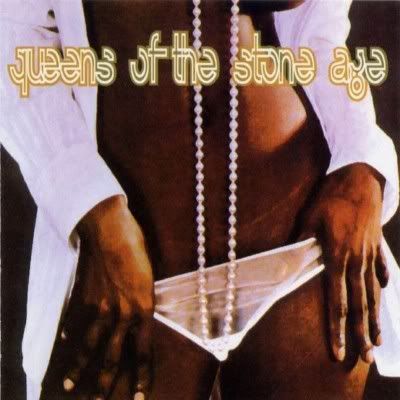 The mind-twisting, self-titled, first LP from the Queens of the Stone Age set the stage for what was to come later. For anyone who thought this was some cute rock band that played on Mad TV and SNL but was shocked at the
Era Vulgaris
album, this is where the weirdness started.
Queens of the Stone Age is a band of dangerous lunatics. Sobriety is an enemy of this band. Every member of Queens of the Stone Age was in Kyuss at one point or another. It's as if Kyuss was too normal for them and they needed to stretch their wings. "Stretch their wings" is secret code for "travel with half of Columbia under the bus."
Did you know that the
Queens of the Stone Age
LP was released on Pearl Jam bassist Jeff Ament's late, not-so-great label Loose Groove? In spite of the unusual nature of this record, "If Only" coulda/woulda/shoulda been a massive radio hit; if only Clear Channel didn't own all the radio stations. This is a landmark album in the history of weirdo-core. Get it now.
Queens of the Stone Age - Queens of the Stone Age
\m/