Fucked Up
BBC Radio Session 2007 (live)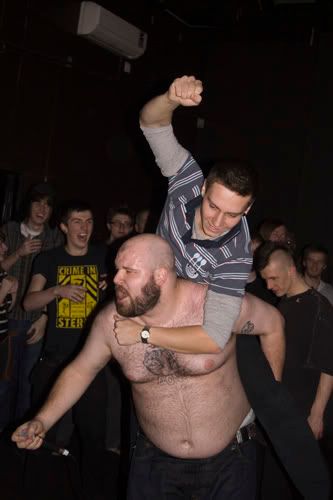 Recorded on 17 May 2007, here's a four-song live set from BBC Radio by those wacky Canadians about whom everyone has mixed feelings. Is Fucked Up "an act" or not? Do they really want mainstream success or is this band pulling the Borat wool over everyone's eyes? Those questions are best left for the fat cats in Washington. Let's worry about the music.
Fucked Up sounds like Black Flag. Yeah, everyone does, but Fucked Up really, really sounds like Black Flag. If you want to hear something that is simultaneously old and new school, this is it. Live music rules.
Fucked Up – BBC Radio Session 2007 (live)
\m/