Iron Lung / Hatred Surge
Broken: a Collaboration
Unreleased (sort of)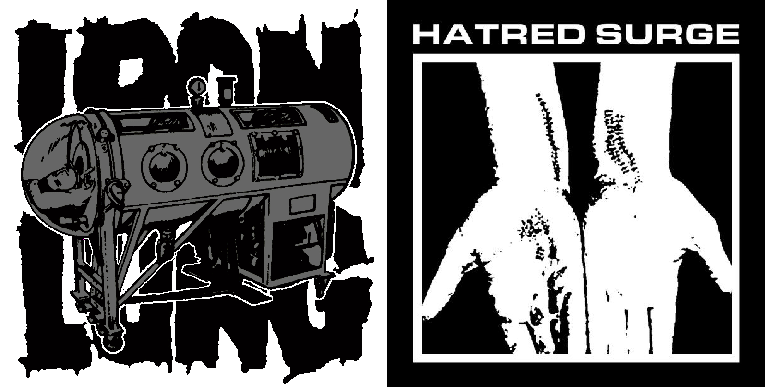 What happens two distinguished champions of modern grind/violence join forces? Pure fucking Armageddon, that's what.
This EP, which has yet to see an official release, had a small number of "promo copies" available at the 2008 Chaos in Tejas festival and nowhere else. That made it an eBay collectible but fuck that shit, the music is killer.
This isn't a split. Alex Hughes (Hatred Surge) joined with the Iron Lung members to make some original songs. The results are as ignorant as would be expected.
Broken: A Collaboration
has its fast/grindcore parts but this record showcases some sludge that simply embodies human misery. Supposedly, Iron Lung is releasing this 7" themselves in
January
. Until then, I suppose this will work. Highly recommended.
Iron Lung/Hatred Surge - Broken: A Collaboration